OneCap Retro Beige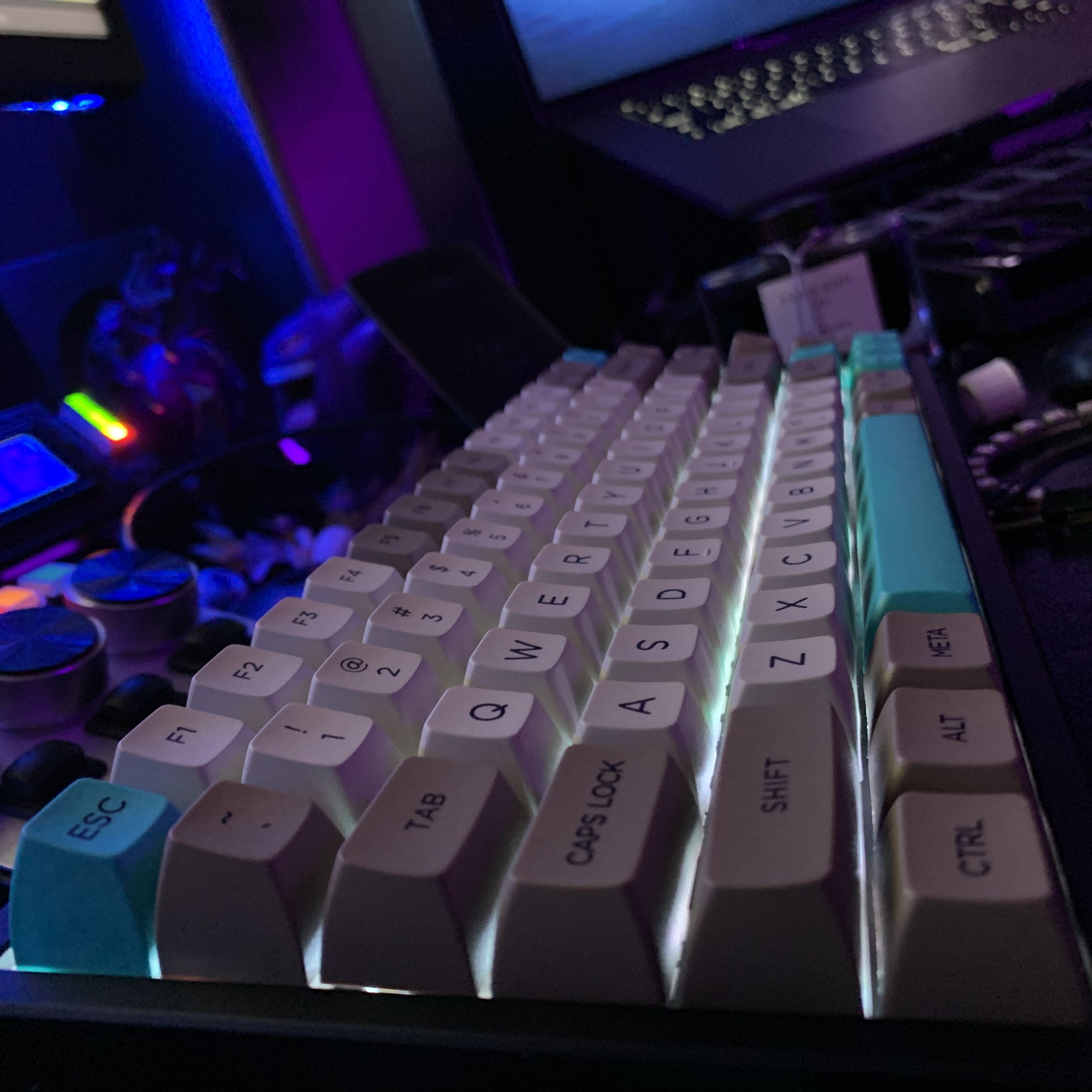 Afer seeing 100s of videos, I finally decided for what keycap set I want to try. I am an old school coder, I started programing on computers that didn't even had a mouse. Everything was the good old MS-DOS, you know? QBASIC, PASCAL, TURBO C and only command line. I learned to type on this old school heavy keybaords and there is one thing that I find very nostalgic and comfortable about using mechanical switches and keyboards that will give you the feedback when you press the a key.
I will talk about the keyboards I have used latter on, but for now, I want to show you guys the new keycap set that I got. To be honest I was looking for a black set, but I end up going for this vintage looking one with some hot accents of aqua color.
I found this keycap set on Amazon as I find it so combinient to buy there almost everything I need, I ordered it early on the morning and by the afternoon was already outside my door. Super fast service, specially here in Tokyo. It saved me from going out to the city, make lines, hop in bus or metro and go to a store to see if they even carry this type of keyboards. (remember in Japan they have another type of layout).
If you are interested in the keycap set here its a link:
Multiple Technologies:
PHP, HTML, Java, JavaScript, JQuery, MySQL,
Python, Arduino, mBed, Pascal, C++, C#, Apple Script, Swift
Websites:
Fashion Label
Wedding Photographer
Bloger
HID Macro Assistant
9 Buttons + 3 rotary knobs to assist with Photoshop and Final Cut Pro
this is totally customizable (trough code of course)
Bluetooth remote trigger for the Mamiya RZ67 and other cameras